[NEWS BRIEF] Cardinals get clever
Cardinals competed in Student Council's annual trivia night on Nov. 9 in the cafeteria on Main Street. Eight teams competed with approximately 90 people in attendance. The winning team, Positive Protons, consisting of seniors Sonya Kulkarni, Nadra-Claire Assad, Hanako Yokoi and Sarah Ding, returned to play this year to redeem themselves from their previous loss.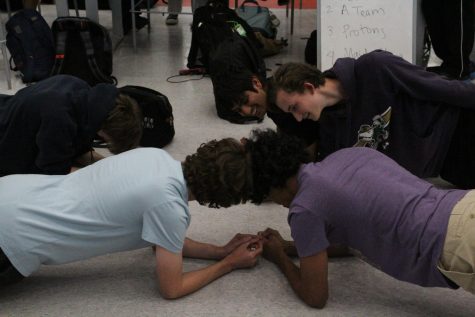 "We wanted to have a redemption because we got second place last year," Yokoi said. "So we all sat with each other in chemistry class and did 'Jeopardy' questions online to prepare. We felt decent. I don't know about confident, though. When we won, I felt really accomplished because it's been something we've wanted to win since last year."
Sophomore Weston Benner, whose team placed third, said he went into the game expecting to do worse than the other teams.
"There are a lot of people who know more trivia than me, but it was a lot of fun," Benner said. "I think with how fast-paced it was and the variety of topics, a lot of people shined."
From the audience, spectators watched competitors rush to write down their answers on whiteboards provided by STUCO. Sophomore Austin Nguyen said the event served as a way to relax after school.
"Sophomore year has been stressful, so trivia night was fun to watch and relieved stress," Nguyen said. "It's fun for everyone to watch other people scream at each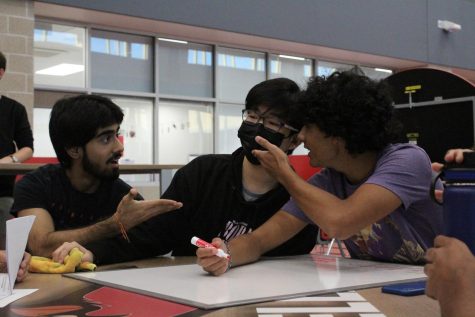 other and people trying to scream the answers."
STUCO president and senior Amy He said she was excited to see competitors and spectators alike enjoying trivia night.
"It was really fun getting to announce winners and feeling the excitement," He said. "I love the engagement from a lot of people from different grades. They had fun."
Leave a Comment