Chinese Honor Society dazzles crowd at talent show
The audience clapped and cheered for diabolos (Chinese yo-yos), skits, Chinese dance performances and more at the Chinese Honor Society talent show held in Main Street afterschool on Nov. 11. All students taking Chinese with Tsan Huang participated in the show.
"I performed yo-yo since I learned it last year and it was pretty fun," senior and president Reina Xu said. "We started preparing about a month ago; we made a choreo and then taught it to everyone. We had to take some of the tricks out because they were too hard."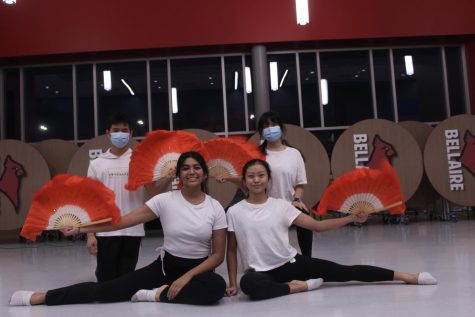 Xu's group performance, accompanied by the instrumental of "Anymore" by Jeon Somi, was not the only diabolo show of the evening. Another hit with the crowd was a diabolo performance featuring a Confucius themed remix of the popular Among Us theme song.
"I performed two dances, one traditional Chinese dance and C-pop dance," junior Ariana Izaddoost said. "I've always been a dancer and I thought branching out into Chinese dance was a really nice way to broaden my horizons."
Rather than a contest, like the CHS dance competition held last spring, the talent show was a way for classmates to support each other's talents, laugh and enjoy themselves while watching performances. Between performances, Chinese 3, 4 and 5 teacher Ms. Huang hyped up the crowd with trivia questions featuring a plethora of Chinese memorabilia as prizes.
"I think people should celebrate Chinese culture because it's a culture that may not be their own, so they can branch out," Izaddoost said. "Also, when a culture is so old, it's just a chance to appreciate history."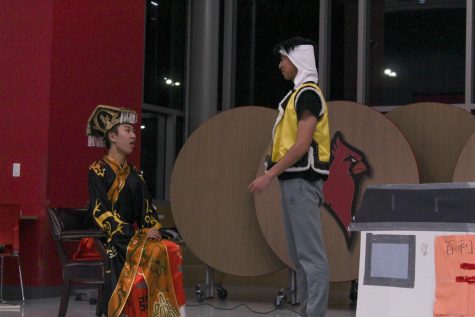 The talent show was a great opportunity to introduce the crowd, consisting of students, parents and many teachers including Principal Niggli, to some lesser known aspects of Chinese culture and folklore.
"Chinese culture is very popular around the world; there's a lot of Chinese people in the world," junior Ellie Kung said. "You don't want to accidentally insult anyone."
Leave a Comment