'They deserve recognition': Graphic novelist Ngozi Ukazu talks to WRITE club
Ngozi Ukazu, Bellaire alum and author of the New York Times bestselling graphic novel "Check, Please!" spoke to the WRITE Club this Friday for its "Author Talk."
The biggest piece of advice sophomore Lucy Loretz took away from Ukazu is to find inspiration from personal experience.
"[Ukazu said that] writing is always based on your own experiences and things you're familiar with," Loretz said. "It'd be nice to write about other things but ultimately it always comes back to you."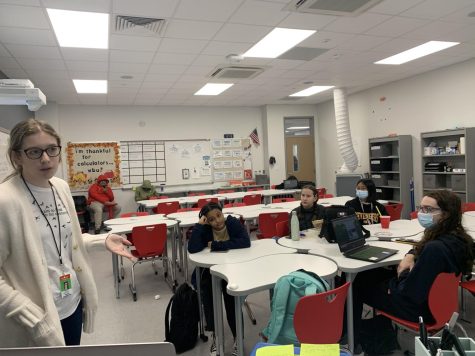 Junior Sammy Vu read Ukazu's book in middle school and was excited to learn that she went to Bellaire. Ukazu revealed that easter eggs about Bellaire HS and Houston appear throughout her graphic novels.
"The fact that she used her experiences at Bellaire in some of her works was really cool," Vu said. "I related to her talking about all the hard classes we take. All the classes I'm taking are difficult, and knowing she went through that too is comforting."
Club members got a sneak peek of Ukazu's next project, a comic book about the social dynamics of high school. Club sponsor and math teacher Margaret Jernigan is a fan of Ukazu and is interested to see how her next novel represents the relationships she observes in her students.
"This year I'm getting a lot more gossip than last year, so I do get to hear about some things going on behind the scenes," Jernigan said. "It'll be interesting to see if it actually feels true to the way it is now. She was in high school 10-15 years ago, and so was I. It might look different now."
Loretz thinks it's important that the WRITE Club include graphic novelists in its Author Talks because it shows people there is value in the genre.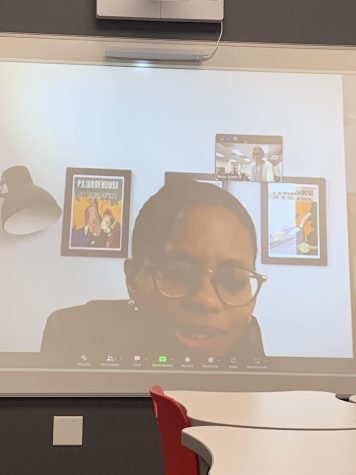 "A lot of people think it's a kids' genre, but it's literally like a regular book except there are pictures," Loretz said. "People put as much if not more effort into it than regular books, and I think they deserve to have recognition for their work."
Jernigan noticed that including a comic book author drew in more students who would otherwise not be interested in an Author Talk.
"Creating graphic novels is a completely different process," Jernigan said. "I think for a lot of people it's more accessible. It's exactly what she was saying: a full novel is daunting, especially if you are more visually inclined. I had students come in who don't normally sit through the author talks, but I told them it was a comic artist and they were like 'ok, fine, we'll try it out.'"
Leave a Comment