Roses are red, violets are blue; Bellaire's poetry slam is coming near you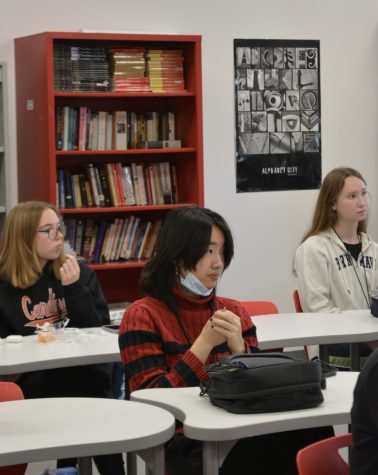 Before junior Texanna McCrevey went to Poetry Club's meeting on Jan. 23, she was hesitant about slam poetry.
"I thought it would be fun to drop by and see how slam poetry appeals to me," McCrevey said. "I have never really explored slam poetry, so I was taking this as an opportunity to see a new side of poetry."
At the Monday meeting, McCrevey and other members received an introductory lesson on slam poetry, where they watched a video of a slam poetry performance and were led through guidelines of slam poetry. She, among others, are planning to sign up to participate in the upcoming poetry slam on Feb. 10 during Cardinal Hour in Room 3716.
To her, slam poetry sounds "rhythmic" and "passionate," quite opposite from the "languid" and "mellow" poetry she is used to.
"I've never done slam poetry before, and I feel the style is not very 'me,'" McCrevey said. "But I want to try it anyway. I've seen other people do it, and I think that it's really powerful."
To others, stage fright could pose an issue. Vice President Adrien Starks said that it "seems kind of nerve-wracking."
"I'm performing my piece in front of people," Starks said. "[While] I would rather not speak publicly, I'd still like to do it."
Sophomore Clarissa Li saw the meeting as an opportunity to build upon previous knowledge. They recently went to a creative writing camp over the summer, where they to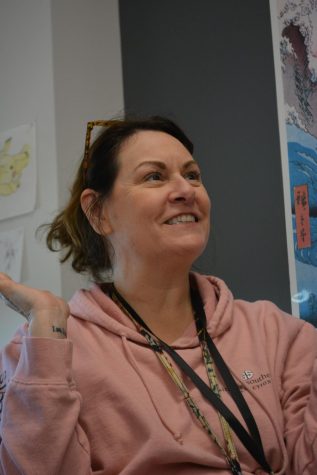 uched upon slam poetry.
"It'd be fun to see other students at Bellaire's work because the pool here is different from the people at the camp I went to," Li said. "[It'd be fun] especially to see how my fellow peers write and if I can learn from them."
Li said that beyond the aspect of slam poetry, poetry in general has always been a subject of interest to them because there are no boundaries.
"You can express different feelings in a really free-form way," Li said. "You don't have to follow conventional essay standards, like how you have to do in school. Poetry can practically be anything you want it to be."
Students can sign up to perform at https://docs.google.com/forms/d/e/1FAIpQLSekhwxSDzEFssY7AvBUY5SoR7vwFTzilujXU3EADaxPNN7IMQ/viewform. Those who want to watch do not need to sign up.
Leave a Comment