[NEWS BRIEF] Japanese Club holds luncheon to raise funds
Bentos filled with sushi, beef and seaweed salad were stacked up in LGI 2 as the Japanese Club held a luncheon for students, faculty and staff on Friday.
"We wanted to share a piece of Japanese culture through food," Japanese Club president and senior Mitsuki Jiang said. "We thought bento boxes were a great idea."
The club sold a variety of bentos and offered vegetarian, chicken and beef options for $10. Miso soup came along with these dishes and a choice of drinks were available for $3.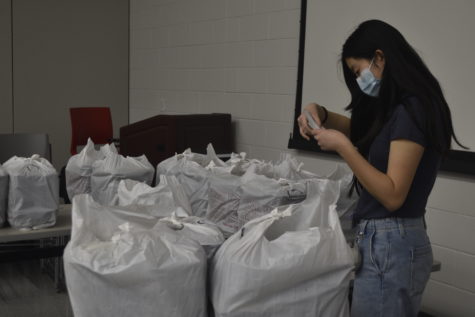 The event has been a long-standing practice for the Japanese Club.
"[The Japanese Club] used to do a luncheon every year at Bellaire until the pandemic hit," said Mitsuki. "This was the first time in three years that we were able to have a luncheon of this scale, so it was really exciting."
The Japanese Club raised over $300 in profits after selling over 200 bentos.
"All the funds will be used for future meetings, such as the banquet at the end of the year," sophomore and treasurer Muyao Jiang said. "This luncheon provided us with more fame. Some people were asking me if they could join the club next year."
Beyond spreading the club's prominence, the luncheon has helped Muyao in unexpected ways.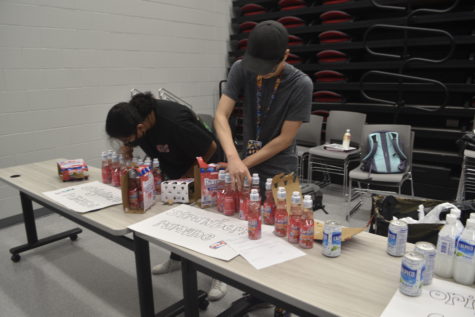 "[The luncheon] shows my change and growth in not being afraid of public speaking and talking with people," Muyao said. "Last year I was a very quiet kid who didn't want to talk during school, but this year I'm able to ask the teacher to announce and advertise the Japanese Luncheon in front of a whole class."
The event proved to be vital to the Japanese Club.
"I think the event was important to all of us because it gave us a chance to contribute something to the Bellaire community," Mitsuki said. "It was great to see our members sell meals and volunteer to distribute them, and it was wonderful to be able to work as a team with our club."
To keep up with the Japanese Club, join its Remind @bhsjpn.