[NEWS BRIEF] Ping Pong Club hosts first interschool tournament
Seniors Logan Vines and Shreyes Bharat, playing as one of four teams representing the Bellaire Ping Pong Club, took home first place in the final round of a two-day ping pong tournament from March 9-10 against Carnegie Vanguard High School and Clements High School.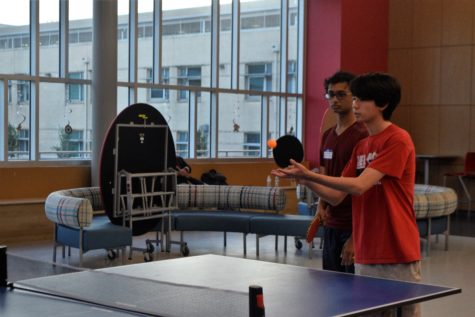 The tournament, held in the cafeteria area on Main Street, began with four teams of partners representing each school. Split into four groups, the top two teams of each group advanced to the quarterfinals based on a system of group points after winning in A/B singles or a best out of three doubles round.
"The best comparison I can make for this is the FIFA World Cup," sophomore and Ping Pong Club Vice President Dylan Wang said. "Within each group in the FIFA World Cup, it's a round-robin tournament where the win is three points, a tie is one and a loss is zero. That's sort of what we did here, except for ping pong."
On day two, the two teams who lost in the semifinal round competed against each other for third place while sophomores Alex Tang and Pranay Passi advanced to the final round against Vines and Bharat only to lose both singles matches, earning the second place title.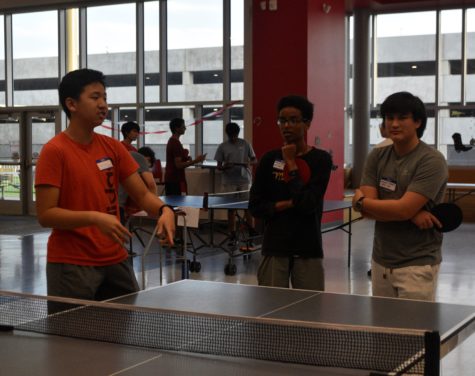 "One of the quarterfinalist teams attending Clements High School actually beat our first place Bellaire team, but they couldn't come back for the second day because they had something and couldn't find another partner to be an alternate," sophomore and Ping Pong Club President Ellen Dai said. "The Bellaire first place pair, Shreyes and Logan, were able to come back and win first place, so I'm super proud of the Bellaire team."
Tang and Passi paired up immediately after the tournament was announced at an informational meeting and went to each others' houses to practice singles.
"I had the most fun in the quarterfinals, but the semifinals were also really fun because it went to a doubles game, which is always just really fun to play," Passi said. "I don't think anyone's really upset over losing. Everyone's just playing to have fun for the experience, but winning is another factor that's enjoyable about it."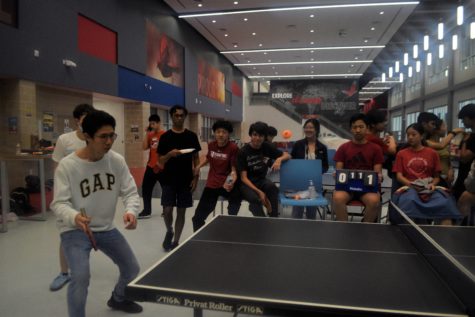 Dai came up with the idea of reaching out to other schools to host a large gathering where students could have fun and also meet a variety of new people.
"If we were to host a Bellaire tournament, I think it'd be fun and successful, but people would be able to predict the winner and it wouldn't be as surprising because you would have an expectation already," Dai said. "Playing against other schools, sometimes you don't know their level, and that's the fun part about competition."
After planning for the tournament for over six weeks, Dai and Wang enjoyed watching the group of over 30 people from different schools cheer on their teammates.
"Being able to see the atmosphere that this creates, it's just kind of an indicator that this type of hard work pays off," Wang said.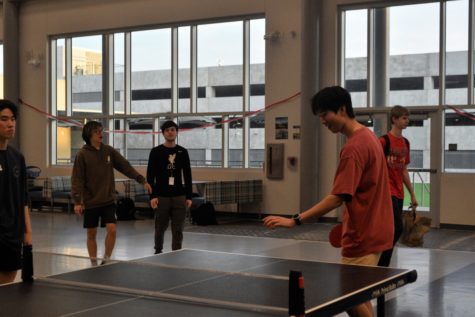 With last year's transition of leadership from graduating seniors to Dai, who elected other sophomore officers, the club hopes to expand with newfound ambition.
"We've started holding events and meetings more frequently, and we decided to make events such as this tournament and also a teachers-versus-students tournament that we did in November," Wang said. "We hope to build off of this next year."
For sophomore and event coordinator Luke Wang, the event improved the chemistry of the club even though the event was meant to be competitive.
"We planned [the event] well," Luke said. "When you plan things well, good things happen, and good things definitely happened at this tournament."