Senior Sebastian Nguyen won $100 on Saturday when he placed third in a Vietnamese Trivia that tested his knowledge on spelling, understanding of phrases and facts about the culture.
Sebastian was one of about 15 Vietnamese Student Association members who volunteered and participated at Houston's Viet Cultural Fest, the largest Vietnamese festival in Texas that attracted about 7,500 attendees Sept. 16 at the NRG Center.
After a four-year hiatus, the Vietnamese Culture and Science Association brought back the festival with the theme "Taste of Vietnam." The event included vast traditional dances and Vietnamese-themed games.
Sebastian, the president of VSA, is also a volunteer for Sunflower Mission, an organization VSA partners with for volunteering opportunities and a member of Hướng Đạo Việt Nam Scouts that focuses on preserving the traditions of Vietnamese culture.
Story continues below advertisement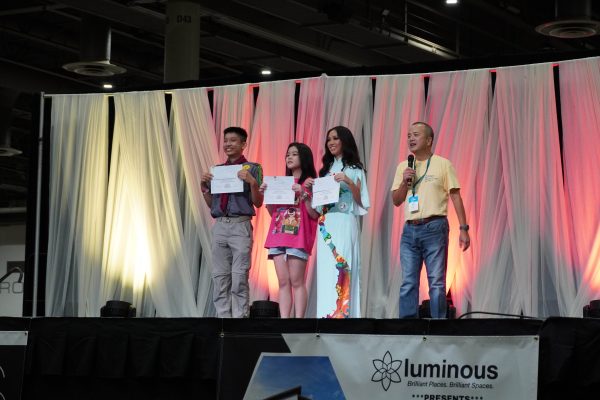 "I had to go back and forth between hanging out with my friends and doing other activities outside of the club like representing the booth for Sunflower Mission and participating in the games and contest," Sebastian said. "I was originally going to enter the chess competition, but I ended up having too many activities that conflict with the timing. I am glad I won the trivia, but I am most grateful that my club could experience this event together and enjoy the lion dance, pageant show, phở eating contest and overall spend time together for the first time this year."
The festival opened with a lion dance performance and a grand entry parade with special guest Mayor Sylvester Turner.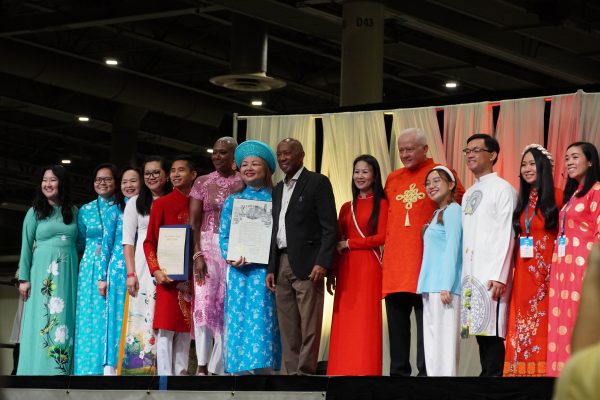 "We have one of the largest Vietnamese communities in the entire United States and the Vietnamese community represents the largest Asian community right here in the city of Houston, so this event from 2019 is really offering a lot more," Mayor Turner said. "So in terms of whether it's the food, or whether it's the performances, or whether it's all the cultural things that are being offered, it really enhances the Vietnamese community, but quite frankly it enhances the city of Houston as a whole. So it is important for the entire city of Houston to join in and support it."
During the event, Mayor Turner and State Representative Jolanda Jones proclaimed Sept. 16 as Vietnamese Cultural Festival Day in the city of Houston.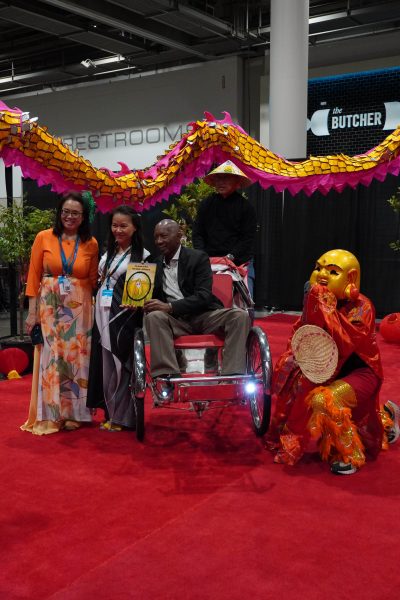 "I have been the mayor now for nearly eight years and I want to thank the Vietnamese community; you have given a great deal of support to your city in so many ways," Mayor Turner said. "We want to lift up the culture of the Vietnamese community but quite frankly you make the city as diverse as it is and I really appreciate all that you do, so I want to present this proclamation."
For VSA secretary and junior Khang Nguyen that was the most surprising and significant part of the event.
"Although the Vietnamese community has been in Houston for quite a while, it has received limited praises from officials," Khang said. "This year's Viet Fest was a great demonstration of not only our culture, but also a celebration of our pride and uniqueness of being both Vietnamese and American. When the Mayor proclaimed that today was now Vietnamese Cultural Festival Day, it made me feel that our community was now recognized officially."
Sophomore Emma Tran, who arrived at the event right as it opened, mostly played games with her friends in VSA.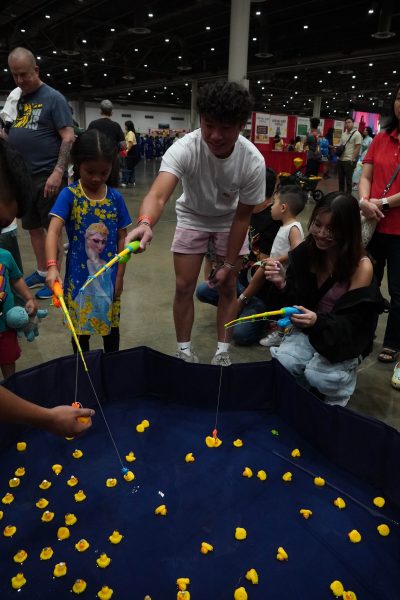 "My favorite part about the Viet Fest was being able to enjoy it with my friends and spend some more time with them while also learning and sharing about my culture," Tran said. "I played the nón lá (straw/leaf hat) ring toss and won a bunch of tickets with my friends Dylan and Tina."
VSA members plan to attend the Mid-Autumn Festival on Oct. 1 from 5 p.m. to 10 p.m. to watch the lantern parade, try mooncakes and participate in a bingo singing game.
"I feel like our club has grown this year and we are starting off strong by already participating in two events together," Sebastian said. "I look forward to expanding the club and getting more members and their friends involved with the community and upcoming events and volunteer opportunities."
VSA meets Wednesdays during the first half
of lunch in Room 2603. For more information, join VSA's Remind @bhsvsa22 or follow their Instagram @bhs_vsa.