An open letter to the CEO of College Board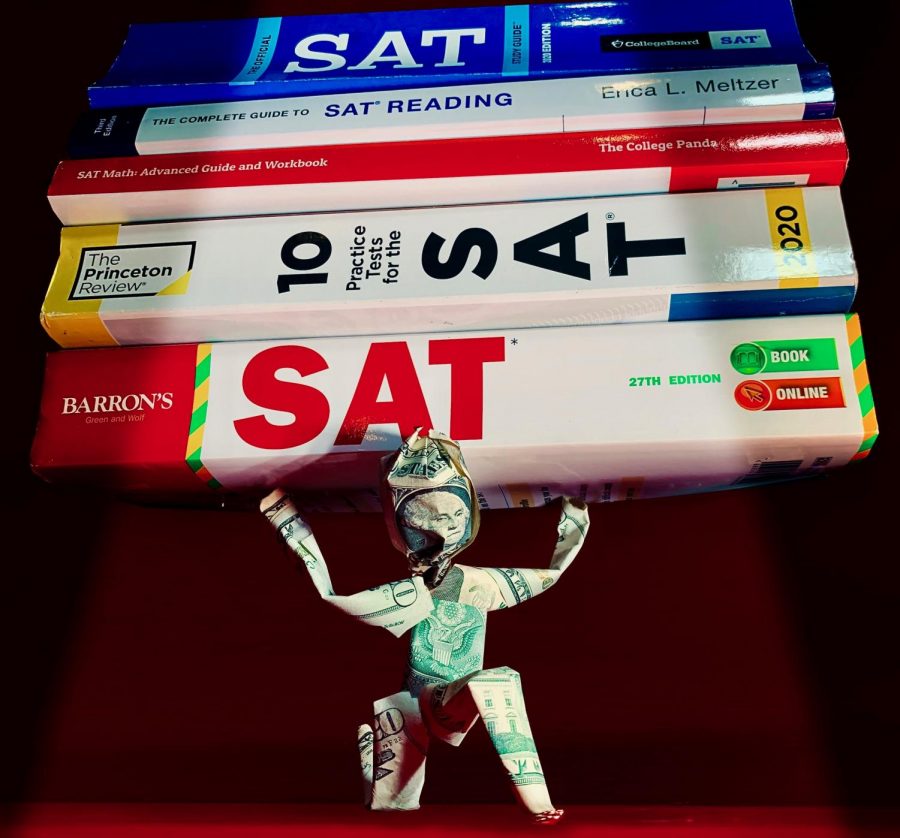 Dear David Coleman,
I think it's time you kill off the SATs.
I know that as the current CEO of College Board, you have more pressing matters that may deter you from fully considering my proposition. I get it. Your attempts to suffocate and silence the lawsuits against your company for its poor execution of the virtual 2020 AP exams, the ongoing 2018 lawsuit brought by the Compton Unified School District about SAT and ACT discrimination against Black and Latino and low-income students, the current nature of almost every public and private institution in the United States going test-optional for all 2020-2021 applicants and your insensitive address on the recent racial unrest can take up quite a lot of time. And frankly, Mr. Coleman, I'd rather you effectively speak to these issues before you consider my request. But, in light of the persistent testing problems thousands of students are facing amid this pandemic, I feel it most fitting to bring up my concerns with you now. 
It's no secret that you and your company receive hefty profits and paychecks after each monthly SAT test is administered. In 2019, public records alone revealed that your educational monopoly had amassed more than $1.1 billion in revenue, cash and investments. What's more, for each SAT exam a student took, they had to pay your company an out-of-pocket base fee of $49.50, which didn't include the extra $15 payment if the student wanted to take their test with the essay, the added "late registration" fees if a student didn't sign up for a testing center by a certain date and the various "regional fees" if the student took their test outside of the United States. Now, if my calculations are correct, Mr. Coleman, with College Board's report that over 2.2 million students took the SAT (a record high number) on the mandated "school day" in 2019, your company would have received in 24 hours at least $108.9 million if each student only paid the base fee. 
The revenue College Board receives is obviously allocated to a multitude of scholarships and to those who work for your not-for-profit organization. Yet, what I continue to find odd is that when you assumed office as both the president and chief executive officer of College Board in 2012, there was a seemingly mass exodus of a majority of your employees with top leadership positions. This seems to prompt some questions. Did they leave because of mismanaged funds? Or your substandard redesign of the SAT? And where did the rest of the money you make go when almost 80 percent of your top-paid employees quit?
With this in mind, I understand that SAT testing is a primary moneymaker for your corporation. Believe me, I've dished out way more than I could afford on various SAT and AP exams. When it comes to lower and middle class-income students like me, Mr. Coleman, you never seem to get the formula right. You perpetually market the SAT as a tool to fix inequality between underrepresented students and those who are financially secure, given your most recent partnership with Khan Academy, a free studying and preparation website for standardized testing. You've even been so gracious as to grant students fee waivers if they fall within a set of strict criteria. But how far can you really alter the test to have all students on a fair playing level? According to your company's annual (and public) report, a mere 9 percent of African American and 12 percent of Latino students scored above 1200 in 
California, compared with the 45 percent of White and 5 percent of Asian American students. With a majority of UC school systems having an acceptance threshold for students who score above the 1200
mark, lower scores achieved by these minority students prevent them from attending the institutions they qualify for in other aspects. Although you've attempted to curb this problem by secretly introducing an adversity score in 2019, which tried to evaluate the socioeconomic conditions of each test taker by awarding them an additional score ranging from 0-100 based on how many "hardships" they've had to overcome, this minute implementation proved unsuccessful in helping anyone with the SAT testing process. In fact, it did more harm than good. No matter how many pity points you give these students, in no way will the SAT ever be an accurate factor in determining college readiness.
As I've mentioned earlier, I know that there are a plethora of free study sources that help students improve their scores. As a veteran Khan Academy test-prep user, I've been able to raise my own SAT score by 80 points without paying a single dollar. But as I practiced math problem after problem, reading passage after reading passage, I found the test to be more strategy-based than something that requires an application of knowledge. I didn't need to know the information I was taught in my precalculus class to answer math problems, nor did I need the reading skills I acquired through my AP English Language and Composition class. The SAT is administered to students to measure how well they can take a test, not how much information they know. This should not serve as a basis for college admissions, especially if you can't adequately afford test preparation classes. As my peers dropped thousands of dollars on SAT tutors and classes such as TestMasters and Princeton Review, I had been subject to studying out of hand-me-down test books. 
As a victim of these effects, I believe it's officially time to get rid of the SAT once and for all. This "aptitude" test is a horrible measuring tool of college preparedness and, quite honestly, a waste of money. Research continues to prove that high school GPAs and class rigor are stronger indicators of whether a student will achieve success in their undergraduate studies. A four-hour test that issues a score from 400-1600 is less accurate than the grades a student receives during their four years in high school.
If you're worried about the money you will lose, I don't think you should be too concerned. You'll still have billions of dollars stashed away in College Board's "secret" offshore tax-havens. 
Sincerely,
A Concerned Student