'Kagerou Project': Jin's revolutionary vocaloid album
Content Warning: mentions of death.
The Kagerou Project has always held a soft place in my heart. Its unique music style was the first of its kind to introduce me to the wonderful world of VOCALOID — a type of computer generated voice used for music — and Japanese pop. The Kagerou Project helped me find one of my favorite hobbies: watching anime.
The Kagerou Project is an underrated series of VOCALOID music containing 4 albums, 4 singles and 2 OSTs (original soundtracks) created by the artist Jin. He began uploading his music in 2011 on NicoNico, a popular Japanese video uploading website. Jin's first song as a music producer was 'Jinzou Enemy' (Artificial Enemy), an absolute bop sung by Gacchan. This was also his first song in the long and awesome series of the Kagerou Project.
The first song that I heard was "Imagination Forest," covered by English voice actor JubyPhonic — the original is written in Japanese. This song was about a lonely girl hidden away from society because of her Medusa-like abilities. JubyPhonic's covers of the Kagerou Project are what initially drew me to the original Japanese pieces.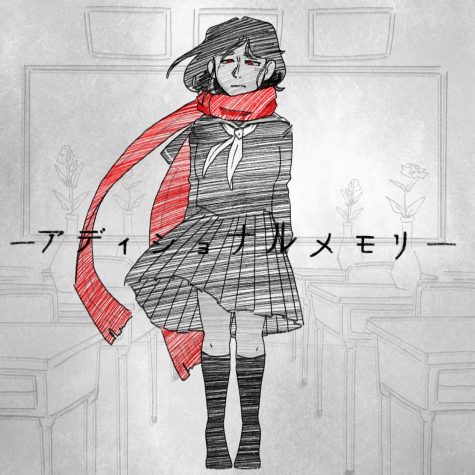 My top 3 songs from the Kagerou Project are Kagerou Days, Additional Memory and Lost Time Memory.
A part of the album, Mekakucity Records, the song Lost Time Memory follows a BPM (beats per minute) of about 100 and begins with a memory shared between two students on one hazy afternoon. The guitar in this indie song follows the lyrics well, and the feeling it brings to the story is hard to describe. It's captivating and painful (not saying that it isn't a bop to listen to.) It has about 5.5 million views on NicoNico and 24 million on Youtube since March 2013.
A part of the album, Mekakucity Reload, the song Additional Memory, follows the events of Lost Time Memory along with its BPM of 100. It opens with a piano solo with a background hum of summer cicadas, then it hits with a sick guitar beat before segueing into the beautiful lyrics sung by Hastune Miku. The song has garnered about 1.7 million views on NicoNico and 9.6 million views on Youtube since Sept. 2018.
The Kagerou Project is also a mixed media story. Most of the songs revolve around the theme of grief, moving on, self acceptance and self-love. During my time of listening to this, I was in a dark, anxious and stressful part of my life. Even though the music had its own deep and depressing undertones, I felt what I needed to feel at that moment and was comforted by the hypnotic beat.
The songs "Jinzou Enemy" and "Mekakushi code" didn't have much of a straightforward narrative. They seemed vague and didn't have much of a visual story either, but this changed upon Jin's third song (and one of my favorites): Kagerou Daze. Kagerou Daze is an indie song, following the rhythmic beat of about 100 BPM. Its animation showed a story of a boy (later named Hibiya Amamiya) and a girl (later named Hiyori Asahina) on the day of Aug. 15.
In the AMV (animated music video), there's a boy and a girl spending time together. The girl eventually chases a black cat she was playing with into the street before being hit with a truck, killing her. After this, the boy wakes up in his bed to find that it is Aug. 15. This goes on for what seems like decades: the boy repeatedly trying to change the outcome until he reaches the conclusion that it won't stop unless it's him. Following that thought, he replaces himself in her place, before the animation then cuts to the girl's point of view. Waking up in her bed, she then says: "またダメだったよ," or "It didn't work again." This story of a never-ending tragedy between the two children intrigued fans, leading to the analysis of Jin's song, past songs and future songs.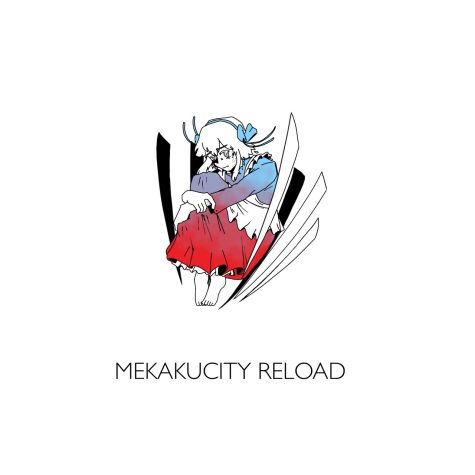 Song after song, the Kagerou grew an astounding fanbase. Jin released manga, more songs and eventually had an anime released by SHAFT in 2014. He had, for a time, consistently released songs that remained on the popularity board of NicoNico for months. There was no doubt that Jin made an astounding impact on the Japanese community among so many others. I remember that, going to my first anime convention, I heard "Outer Science" and (I think) "Children Record" being played from the speakers of the Houston Convention Center – this was Anime Matsuri 2018.
Even after such an impactful movement on major platforms and winning the hearts of millions, like every era, there is a rise and fall. The production of music for the Kagerou Project slowed up until 2019. Songs released after words were reboots, the most recent revamp being "Children Record" in 2021. The manga came full circle before then, in Feb. 2019.
Even though the Kagerou Project has lost its popular attraction, the memory of the sweet melodies Jin has produced remain in fans' hearts. If you have not listened to the Kagerou Project yet, I beseech you to do so. Whether it's with or without knowing the lore behind the interconnected stories, the meaning behind the lyrics, these songs will always be top tier.
Leave a Comment