Music for the mind: Best songs to add to homework playlist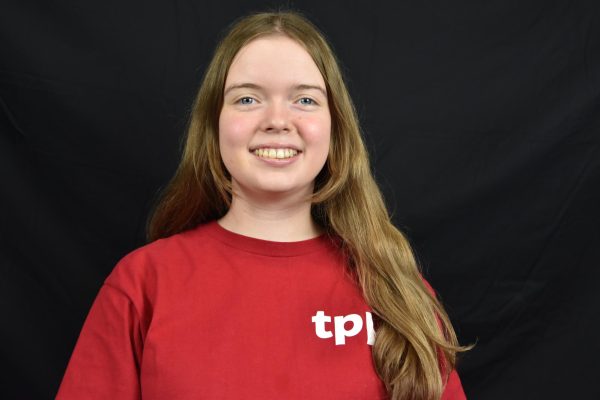 More stories from Grace Turney
The last thing I want to do after an exhausting day of school is homework. I start a list of assignments at six, confined to the same cream-colored chair in my dining room until ten at the earliest. Five HADV classes, as well as AP World History, contribute to a list of assignments that awaits its completion.
I'd like to tell you that there's a fantasy where we could relax with our favorite shows on Netflix or hang out with friends after school. But, let's face it: homework is not going away any time soon. To make it a little better, here are some of my favorite music to listen to during that dreaded homework time we all know so well, whether it's solving an algebra problem or taking notes for the next WHAP quiz.
Soundtrack from "Hamilton: An American Musical"
This is on the top of the list for a reason. The variety of songs – with anything from rap to R&B – makes it the perfect remedy to homework boredom. Songs like "Alexander Hamilton" and "Guns and Ships" are very fast-paced, sure to motivate and energize for the long night to come. One of my personal favorites "Dear Theodosia" is more relaxed. What makes this soundtrack even better is the uniquely crafted lyrics that offer some comedic moments within the song. This appears in "What'd I Miss" and "You'll Be Back." The soundtrack is more than two hours long, so simply hit play and you're good for a while. Don't be surprised if you find yourself humming along to the irresistible tunes while solving math problems.
Olivia Rodrigo's "SOUR" Album
These songs are SO. Good. There was a time when everyone was listening to this album. The songs got overplayed, if you know what I mean. But they really deserve a second chance. With its lively and passionately performed lyrics, the songs are never going to fail to make engaging in homework a bit easier. Plus, Olivia Rodrigo was only 17 when "SOUR" came out, the same age as many high schoolers, which ensures that the songs will please and satisfy anyone with the same taste in music as the majority of teenagers today. So don't forget this album the next time you sit down to do homework. Maybe there will even be a few karaoke breaks in between assignments.
Songs from Disney
I love Disney songs so much. They're just so fun and lighthearted. Even while doing homework, I can't help but be in a good mood because of the uplifting mood of these songs. It's such a big genre too; there's bound to be something for everyone – Disney fan or not. Listening to this while doing homework helps me get it done faster because I'm following the upbeat rhythm of the songs. If Disney is unfamiliar territory, some of my favorite songs are "Under the Sea," "Almost There" and "The Family Madrigal." But really, you can't go wrong with any Disney song. And who knows? Maybe you'll be inspired to watch a late-night Disney movie to relieve stress after homework.
Anson Seabra's "Feeling For My Life" Album
Anson Seabra is one of my favorite artists, but he also seems to be one of the most
underrated artists. I strongly recommend all of his music, especially this album. His songs all give off the same vibe: very chill and soothing and calm. They are all relatively slow. There's just something about this combination that's just perfect for completing homework assignments. It could be that the tranquil, gentle feeling of the album is very undistracting and always puts me in a focused, productive mindset. The songs are very long-lasting, though, so you'll find them stuck in your head even after you're done with homework for the night.
Anything by Taylor Swift
It's probably no surprise to you that I included Taylor Swift on this list. She's one of the most popular artists right now and one of the most talented songwriters ever. Her songs are the best to jam out to during lengthy homework sessions, partly because even after listening to a song once, the lyrics seem to be already glued in your brain. Especially with her new "Midnights" album, there's a wide selection of her songs to please fans of any genre, from country to pop. If you need suggestions, my top listens are "Love Story" and "All Too Well." Trust me – it's worth your time.
View Comments (5)