Lana Del Rey's latest single 'American Whore' sets exciting precedent for upcoming album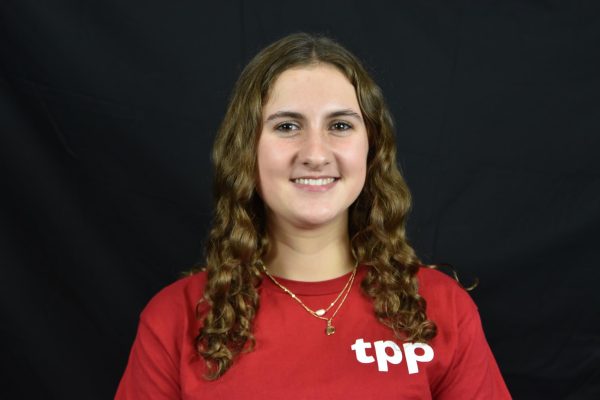 More stories from Ella Evans
Lana Del Rey released her song "A&W" (short for "American Whore") last Valentine's Day as the second single for her upcoming album Did You Know That There's a Tunnel Under Ocean Blvd, which comes out March 24.
Spoiler alert: the song is incredible. Go listen if you haven't already. I have plenty of opinions about it, but please bear with me as I nerd out about Lana Del Rey for a minute.
This song perfectly encapsulates Del Rey's music — poetic, surprising, poignant, but most of all, distinctly unique. Del Rey is truly one-of-a-kind and has inspired a new generation of artists including Billie Eilish, Lorde and The Weeknd with her signature style of dreamy pop music that incorporates elements of indie rock, hip-hop and blues.
The seven minute track "A&W" feels like two different songs stitched together, yet they somehow compliment each other perfectly. Even though I listened to it on loop the day that it came out, I was still surprised every time the song started over and the beginning sounded completely different than the end.
The song begins with a classic Del Rey piano melody and breathy lyrics, reminiscent of her 2019 album NFR!. "Look at the length of my hair, and my face, the shape of my body / Do you really think I give a damn / What do I do after years of just hearing them talking?" Del Rey asks, referencing some of the criticism about her body and appearance she has received during her career.
Del Rey sings "I'm a princess, I'm divisive" in the second verse, referencing her controversial tendency to romanticize feminine submission and domestic violence in her songs. In a recent interview that Del Rey did with Billie Eilish for Interview Magazine, she recounted some of the backlash she received from people for being "anti-feminist" and explained that she became "very tentative and didn't talk too much" because of it.
"In San Francisco, I was eating at a bistro and a woman threw a book about feminism at my face," Del Rey said. "I thought I was completely in for it. I thought that all I could do was just keep touring. So, I toured for nine years and kept my head down….I was like, "Yeah, I do feel like one wrong step could ruin everything."
The cathartic lyrics and light piano melody have a carefree feel to them that I interpreted as Del Rey's way of embracing her creative freedom and simply making art without letting outside judgements stop her, which I really admire.
"I never liked to do anything in response to something that's fear-based or based on what people think about me," Del Rey said.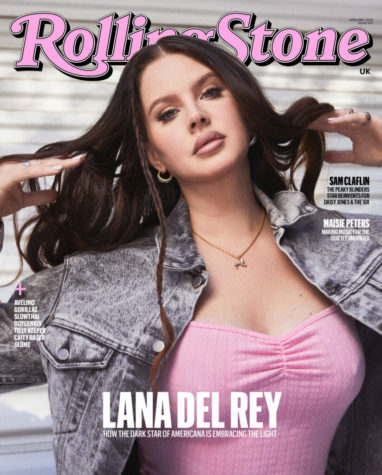 Del Rey told EIlish that she considered using a nude photo as the album cover to "to reveal something about [her]self that [she] actually thought was beautiful," but ultimately changed her mind, deciding to let the songs speak for themselves.
"In the end, I got nervous about doing that because I was like, 'Is this an artistic inspiration that came to me or is this a reaction to something I feel is critical about me?'" Del Rey said. "The good thing is that the songs are so wordy that if you listen to them carefully, they're revealing in the same way the photo would've been."
Del Rey also noted that making the album "felt totally effortless" and was just "straight vibing" as opposed to the "world-building" that she did when writing for NFR!. The subtle details of the song are what make it come across as more relaxed to me, like the dismissive lyric "It doesn't really matter, doesn't really, really matter" and the playful ad libs.
I'm not sure which type of album I prefer, to be honest. Listening to the songs on NFR! feels like getting lost in a story, and the soundscaping ties it together so that the album almost functions as one complete song. However, there's something refreshing about the chaos and variety of tracks like A&W. In my ideal world, Del Rey's upcoming album will be a perfect mix of both.
A common theme of Del Rey's songs is being unable to escape the role of "the mistress on the side," a lyric from her 2014 song "Sad Girl." Though she sings about being "invisible" in "A&W," the lyrics are more accepting of this identity rather than feeling trapped by it. Del Rey accepts that "It's not about having someone to love me anymore / This is the experience of being an American Whore." The irony of releasing a song titled "American Whore" on a day dedicated to celebrating relationships was not lost on me.
Del Rey's quirky personality shines through in the second half of the song when she and her producer Jack Antonoff work their magic and morph the song into a completely different sound. It's such a pleasant surprise that makes the song so much more entertaining. I wholeheartedly agree with Antonoff's Instagram post in which he declared "'American Whore' is my favorite we've ever done."
Around the four-minute mark, the soft piano is replaced by a rhythmic bass as orchestral strings alternate with chopped vocals and electronic sounds that swoop in and out from all different directions, adding to the element of surprise and uncertainty about where the song will go next. Del Ray's laughter in the background makes it clear that she's not taking herself too seriously as she "serenades the feeling of a cocaine high," according to the Genius Lyrics annotation.
The "A&W" style of dance-able songs are sometimes few and far between for Del Rey, but she nails them every time.
She also references the name Jimmy in the line "Jimmy only love me when he wanna get high." Jimmy is a recurring character in the Lana Del Rey universe who has also been mentioned on her 2014 song "Ultraviolence," but he is assumed to be a fictional character representing a toxic relationship.
Del Rey's ability to incorporate nostalgia and storytelling into her music is what makes her one of my favorite artists of all time. "A&W" is an incredible showcase of Del Rey's musical genius and is perfect for first time listeners as well as fans who have been following Del Rey since she went by "Lizzy Grant." I have very high hopes for the rest of the album.
Leave a Comment