Men's Lacrosse Q&A
The lacrosse team graduated many seniors in May. In the fall, the men's lacrosse team was looking to rebuild and recruit new players. David Falloure, President of the BHS Men's Lacrosse Booster Club, was interviewed to find out more about the team's rebuilding process.
Boggs (B): How has the team been affected by many experienced players graduating in May?
Falloure (F): The effect was profound. More than 50 percent of this year's squad was either first-timers or players that had limited experience. In years past, there were several seniors helping to lead the team. This year there were four senior players, but only two were experienced. We had a young team.
B: What adjustments did the team take to fill these open positions?
F: In previous years, we had almost always had two squads: varsity and JV. For that, we needed about 40 players. Each squad needed substitutions because the game was so physical. With only 14 returning players, and the rest rookies, the team opted to stick with only a varsity squad. That provided a lot of substitutions when needed. Despite the lack of age on the team, the players were making very mature decisions, which led to one of the more significant changes this year. The officers wanted to move to Division III in the league. Making up this division were teams formed just this year or teams in a major rebuilding phase. The boys rightly recognized that if the team stayed in D-II, where there was very little difference from D-I teams, that they were going to get pummeled by varsity teams made up of much larger players and programs that were far more refined. Even D-II JV teams could be brutal. Coach Greg Menephee was asked to shift to D-III. It was proving to be the right thing because now we were playing more evenly matched teams.
B: What made a good lacrosse player?
F: Dedication and a desire to serve the team, that was what it took. Over the years, there were good players with inadequate attitude or desire, but not this year. The squad was up to the challenge. Lacrosse was a physically demanding game in that it required stamina and a degree of toughness. No matter where or how it was played, there was a lot of running. Because our team was younger, they were smaller than other teams we were up against.
B: What were the team's goals, and how did the team accomplish them?
F: Coach Menephee would rightly say that goal one was to build young men of character. Sporting activities are an excellent channel for doing so. Team sports build a sense of duty to others: an individual as a part of the greater could be defining, and the greater depended on the individual. How you behave when things don't go your way was just as crucial, if not more so, than when the game was going your way. Yes, we want wins, and the team was off to a good start. But that was one metric out of many. While we work to get better, so do our opponents.
B: What were you looking forward to for this season?
F: Fun. This was virtually an all-new Cardinals lacrosse team. It was already exciting to see how scrappy they were with other teams. Some of the rookies were great to watch as they got more and more daring when on the field just a few moments per game.
B: Do you have any final comments?
F: The program was approaching three decades of life. What the team, the coaches and the booster were trying to do was build a foundation for another 30 years. It was not easy and there were a lot of challenges, even obstacles ahead. All that aside, the players of the 2017 Cardinals want students to know they were here; they represented BHS with honor and played hard for Cardinal pride.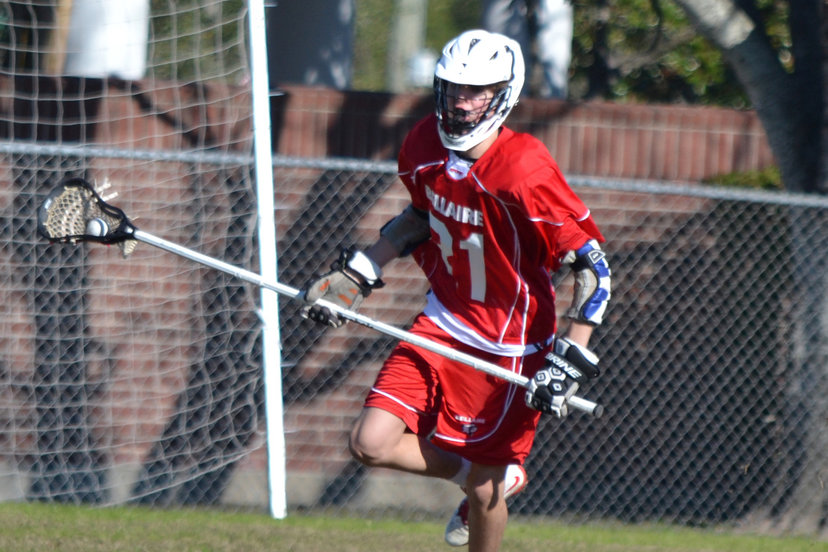 Leave a Comment