Bellaire girl's relay team breaks record
Junior Annie Brownfield teared up as she stood on the first place stand. She smiled as her name was announced. All of the Bellaire track and field students came running onto the field to congratulate her. Her years of hard work had finally paid off. Brownfield was one of the many winners at the Houston Independent School District (HISD) track and field event this year.
Many of the track athletes have been running, not only for track, but also for fun for years. Brownfield discussed what winning the 800 meter race and the 4 by 4 relay in the district meet meant to her.
"I have put in a lot of work since freshman year," Brownfield said. "Practice this year was 3 to 4 times a week for two hours, most of the time with the sun beating down on us. I think that everyone that won our races should be immensely proud of the work that we put in and the things we accomplished. For me personally, track has given me an outlet to work hard and push myself. Through track, I have done things that I did not know I could accomplish. It has taken me out of my comfort zone."
Sophomore Walter Truitt got second place in both the 110 meter hurdles and the 300 meter hurdles. Truitt described the commitment he has put into track throughout his season and why he put in this commitment.
"I wake up at 5:30 a.m. everyday for 4 months just to run, and in the end, I was able to get within a second of the school record," Truitt said. "Track has made my life more exciting because every time I am on the track, about to run, I get a rush of adrenaline and it helps to take stress away and just to focus on the track in front of me and to focus on getting over one hurdle after another."
All of the students on the track team got their start in running for different reasons. Junior Koket Jimata won second place in the 2 mile race and third place in the 3 mile race and discussed why he decided to start track.
"I joined track because my friends from cross country did," Jimata said. "It ended up being completely different, but I always try to run as fast as I can. So, I joined and it ultimately helped me run faster in cross country too. I started running in general freshman year, though. I saw my friends running and just wanted to join in"
The track coaches learned how to push their track students to go the fastest that they can. Truitt described how his coaches have helped him progress throughout the season.
"My track coach was also one of my football coaches, so everyday he would push me to be in the top four in all of my meets," Truitt said. "This would put me in districts and then regionals. My coach keeps telling me I have to keep preparing and putting in the effort to come out on top. Because of him, my times have consistently gone down throughout the season."
Track has proven to be a major commitment to these students. Brownfield discussed how she balanced her track and student life.
"The running can be pretty mentally draining," Brownfield said. "But, I just stay focused and dedicated and set goals for myself so that I can place well in meets and also do well in school."
Many track runners have learned life skills through being on the track team. Jimata talked about what he has learned through track.
"Track and running in general changed my life in a way that nothing ever had," Jimata said. "It made me learn how to care and work for the team."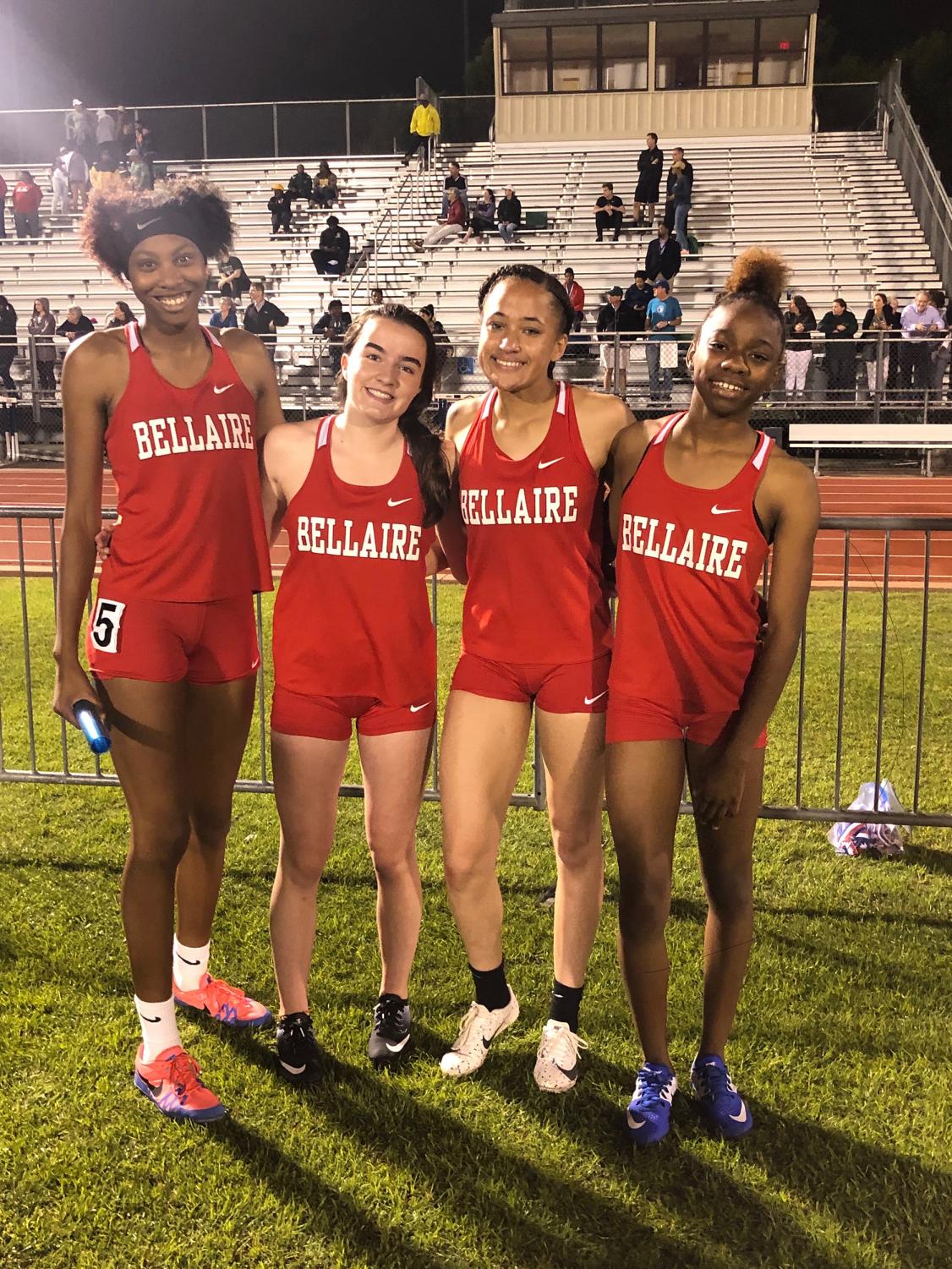 Leave a Comment