Senior success story: thriving baseball nucleus lead with high expectations
With the new year comes many new beginnings, and one of those beginnings is the start of the varsity baseball seniors' final high school season. Seniors like third baseman Caden Biederman, pitchers Will Russo and Parker Smith are as focused and locked in as ever.
The team's quest for a deep playoff run began on Feb. 23 against Waltrip High School at Butler Stadium at 5 p.m. 
"These last four years with my teammates have been years I wouldn't trade for anything," Smith said. "I've enjoyed every minute with the brothers I've made on this team, and they have pushed me to be better every day."
Smith hopes to make their last season their best.
"We feel as though this last year is their best shot to make a run at the team's most successful playoff stint in years," Smith said.
With the season's first sanctioned practice being in the books as of a day ago, their quest to accomplish that goal has officially begun. 
"It's clear that everyone is just excited to be back," Russo said. "The energy at practice was something I definitely missed, but everyone was incredibly focused too. We all know the goal without even having to say it. And I believe that's step one."
Step one indeed. The whole team recognizes and understands the goal and has committed to doing everything they can to reach it. Whether it takes a sacrifice every now and then, or even a few extra hours at practice, the team is willing to do whatever it takes.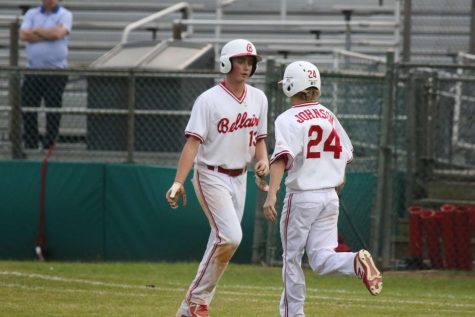 "Since so many of us have already committed to playing college baseball elsewhere for the next four years, it really allows us to clear our minds of worrying about that, and just going out and enjoying our last season together," Biederman said. "That will allow us to all play loose and with passion, which is incredibly important to our success as a team."
Both Biederman and Smith plan to play college ball. Biederman has committed to play baseball at Houston Baptist University, and Smith has received multiple collegiate offers. 
"There is definitely something to be said for being able to encourage the younger guys on the team," Smith said. "I remember when I was the young varsity pitcher who looked up to the old guys, and it meant a lot to me when they would help me, so I love to do the same now that the roles are flipped."
Smith's leadership role has officially begun as the season is now underway. He plans to expand that role as the season progresses by further bonding with the younger teammates and being a strong voice in practice and the team begins to play games. For now, the plan is to build the initial team camaraderie so that they can trust each other when the season reaches its most trying times. 
"We understand that the course of a full season won't always be smooth sailing," Biederman said. "But we know that if we establish a strong team relationship early on, we can persevere through whatever the challenge may be."