Baseball fans: keep an eye out for Correa's replacement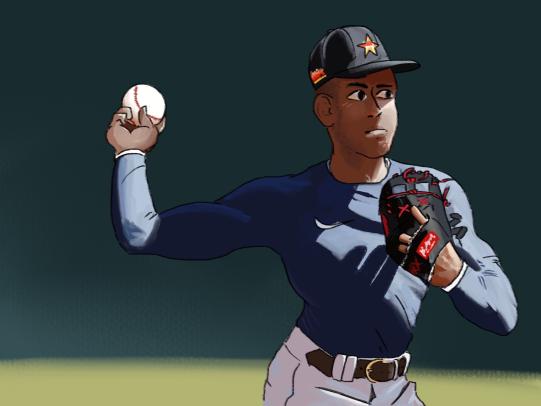 Major League Baseball is back on schedule, which means the Astros are ready for another World Series conquest – even without star shortstop Carlos Correa.
The former Astros' draft selection departed in free agency for the Minnesota Twins; earning a 3-year, $35 million contract that will end after Correa's 30th birthday.
During his stint as Houston's best shortstop, Correa posted a .276 batting average and a whopping 490 RBIs – a key part of the Astros' 2017 World Series run. His loss marked the first time the club had to worry about their infield since 2016.
How exactly did we compensate for the 27-year-old superstar? The answer is a minor leaguer who Jose Altuve thinks will become a superstar himself: Dominican infielder Jeremy Peña.
Peña, the Astros' third round pick in 2018, was called up to the Opening Day roster after emerging as the team's No.1 prospect. His defensive abilities shined during his service in the minor leagues, much like Correa's when the Puerto Rican was rising up the ranks in the Astros' farm system.
Obviously, Peña has a ways to go before reaching Carlos Correa's level of stardom in the major leagues, but there is more than enough potential to reach that stage…
The 24-year-old has already hit his first home run, not to mention a stellar performance against the Angels on April 10, helping the Astros earn their third victory of the season.
The Astros will always venerate Correa, a World Series champion and respected leader in the clubhouse, but Peña is highly regarded in the city, viewed as an emerging superstar and the perfect replacement for Correa.
Leave a Comment