Striving for a stronger season: Bellaire baseball preseason
Uniformed boys with duffle bags full of bats and gloves make their way everyday after school to practice on the long-anticipated new field after a period of systematic pitching hiatus and overall conditioning.
Bellaire's preseason highlights slow and steady preparations in hopes of making it far in their postseason.
"One of our main goals is to go deep into the playoffs," senior and fourth-year Bellaire baseball player Trea Russo said. "State is really our big goal."
The team is on the new field on Bissonnet every day after school starting Jan. 20 to train for a better pitch, swing and throw in the coming baseball season.
"Coach got the keys to the field in October, but they still had to make some changes to the field," Russo said. "We have been mainly using the cages and making sure the field is in good condition."
Off the field, the team has been conditioning and training for the season ahead, lifting in the weight room and doing full body workouts.
But beyond building strength, the players also build their bonds as a team.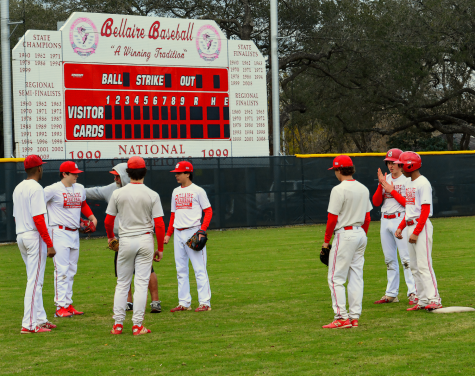 "We've been doing a lot of team building, like building a lot of team camaraderie, getting to know the new players, doing a lot of teamwork stuff, working together and making sure we're ready for the season," Russo said.
Head coach Newsom Woodrow decided to delegate the familiar pitching routine.
"We didn't throw at all in December until we got back from break, so we're slowly ramping back up for the season," Russo said.
Woodrow intended to let the players rest and reduce the risk of injury before coming back for the spring season.
Rest was not only expected in the pitching team as a whole but also extended to the individual player's lifestyle.
"I'm making sure I'm recovering well. Sleep is the biggest factor in recovery and speed of growth," Russo said.
Baseball and softball have the highest rate of shoulder injuries among their athletes, so Russo emphasizes caution around shoulder use, especially for pitchers.
"Last year, we had a lot of guys out, and my coach always says the best ability is availability," Russo said.
These complications added to the unsuccessful outcome of the team not advancing past the first round of playoffs last year.
With a new field, hard training and weeks of rest, the team looks to advance further in the playoff rounds this spring against non-Hisd teams.
"As a team with highly accomplished coaches, we have an expectation to live up to," Brown said.
The longest-serving coach in Bellaire baseball is Rocky Manuel, the retired head coach of 35 years. He led two of the seven championship teams in Bellaire's history in 1994 and again in 1999. He rejoined the program as an assistant coach, helping to prepare JV players for the varsity level.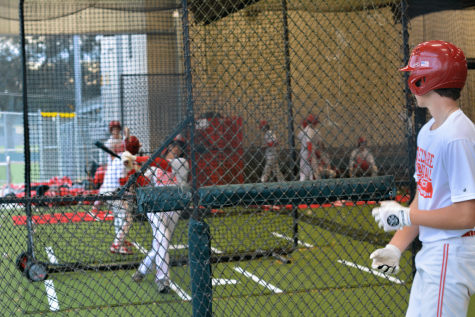 Manuel shares a simple motivating mantra: "Instruction, demonstration, correction, repetition."
"This is the kind of thing that sticks with players throughout their careers," Tilney said.
Players are reminded by their coaches to earn their spots on competitive teams and to continue playing at a consistent level.
Freshmen are in a unique position. They have to "prove their abilities while in the process of acquainting themselves with the program", Tilney said.
"When you're new to Bellaire, you have to make a name for yourself; therefore, you have to try 120% in practice," freshman Marshall Smith said.
Putting work outside of team practice is what "deciphers" the real athletes, according to Tilney. For players like senior Damian Man, this means finding a gym, playing select ball or attending a private facility that offers specialized training.
"I lift at the gym down the street from Bellaire, Texans Fit, and then I practice with my select team, Prime Performance," Man said.
Russo foresees the biggest competition coming in the playoffs. With Bellaire's largest competition in this pool being Lamar, winning Districts is the expectation.
"I'm excited to win districts again and get past the first round of playoffs," Man said.
Leave a Comment