Worth the hype?
Review on fantasy fiction book tok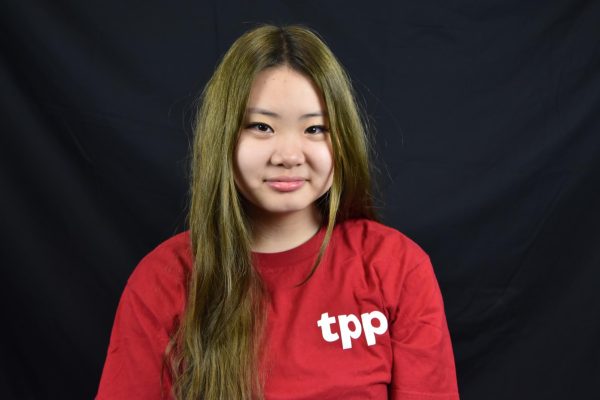 More stories from Sophia Zhao
If you have TikTok, there is no doubt you have come across #Booktok, a subcommunity purely focused on literature and books. A genre of books that instantly went viral was "fantasy fiction." The books most recommended by the book tok community were The Cruel Prince, Six of Crows, Crescent City, From Blood and Ash, and A Court of Thorns and Roses. The real question is, are they worth the hype? 
"From Blood and Ash" by Jennifer Armentrout  4.5/5
 Unable to live anything but a solitary life and kept locked in her room, Penallaphe, a girl who was chosen as the Maiden, was born to be given to the gods as a sacrifice. Not the most joyous fate. Kept behind the palace walls of the Kingdom of Solis, she attempts to sneak out and her palace guard, Hawke, becomes the key to her escape. Captivated by the vivid imagery of the mythical world Armentrout created, I felt the lore as well as the sense of realism from the unrest of the people of Solis, to the plot twists that caught my surprise every time. Every page in this  600+ page book was jam-packed with characters with compelling backstories whom I fell in love with. This book will leave you addicted and wanting more, so go read if you want to immerse yourself in a lush fantasy. 
"Six of Crows" by Leigh Bardugo  5/5
 Centered around a thieving group of six teenagers who are each scarred from past trauma and led by a convict thirsting for revenge, this book is a masterpiece that I could not stop myself from finishing. Full of intrigue, it transported me to the streets of the Barrel, the oasis for criminals. I was held captive by this book because of how it described the perspectives behind each character and their desperation to complete their ambitious heist. There is no shortage of diversity in this book, making it an even more satisfying read. 
"The Cruel Prince" by Holly Black  4.5/5
Humans in a faerie world? It isn't as amazing as you think it would be. The main character, Jude, and her twin sister, Taryn, are constantly victims of abuse from terrorizing fae creatures. Held in a world full of spiteful folk of the air, there is never a moment where murder or betrayal isn't around the corner. In order to win a place in court, Jude had to face many enemies, including the High King's youngest son, Cardan, who despises humans. The ultimate highlight of this series was the focus on court politics and strategies Jude had to devise in order to gain power in a world that offered her none. I loved reading about an empowered female character in  a fantastical world, it was so compelling to read the lengths she went to overpower the fae. Her vulnerability and stubbornness made her an even more riveting character to read. I fell in love with how complex and intricate Holly Black created the world of the folk of the air and how she formed the complicated relationship between humans and the fae. If you are wanting a dark and fantastical series, this is the perfect addition to your growing "to read" list. 
"Crescent City: House of Earth and Blood" by Sarah J. Maas 4.7/5
Imagine walking back to your apartment drunk and discovering all your friends are mutilated on your bedroom floor by a demon. This was the case for Bryce Quinlan, a half-fae half-human girl, who takes the help of Hunt Athalar, a Fallen angel in exchange for his freedom. Together, they discover the hidden depths of Crescent City that hold disturbing secrets. For me, this book had one of the best world-building imagery I've ever read. Once I started, I couldn't put it down. I was enchanted by the combination of modern and supernatural characters, in a setting that is a mixture of cyberpunk and mystical. This book is a must-read since it not only introduces you to an otherworldly dimension, it also has an exhilarating plot that you cannot help but become addicted to. 
"A Court of Thrones and Roses" by Sarah J. Maas 3.2/5
Captured by a beast from her home, Feyre, a human girl, is taken into a fantastical world, where she meets an immortal fae named Tamlin who rules her new home, the Spring Court. Once a human from a miserable village, she now adapts to her home of one the strongest leaders of the fae realm. As a plight  spreads across the realm, created by the Queen of Prythian, Amarantha. Feyre risks her life through precarious obstacles to dispel the curse. Compared to the rest of the books, I rated this one lower since it was tedious to read at first. However, the rest of the books in this series get much better. There were also a number of topics such as domestic abuse, PTSD, depression and graphic violence in this book that in my opinion were not handled well. Ultimately, the characters were a little disappointing since there was not much development or growth. However, this book is worth a try, especially since the series as a whole is vividly written and has both mystical descriptions and deals with real-world issues. 
View Comments(1)