Will 2021 bring new movies, video games and less virus? Here's what our readers are predicting for our future
2020 was definitely a year. The last 12 months brought us the death of Kobe Bryant, murder hornets, a new presidency and of course, COVID-19. Many words could be used to describe the year of 2020. Long. Eventful. Unpredictable. 
So what's in store for the new year? I turned to Bellaire students to hear what they predict will go down in 2021.
COVID-19
The monstrous virus that is COVID-19 impacted millions of lives across the globe in 2020. Jobs were lost. Schools were shut down. Lives were altered forever. The jurassic and sudden changes the virus brought to our lives will have a lasting impact. And for some, quarantine has been the hardest part. 
"I was stressed all the time," senior Natalia Mesa said. "Nine people live in my house and my dad is a doctor. We had a lot of COVID scares." 
The lack of human interaction made life difficult for the senior. 
"Being away from people made me realize how much I miss my friends. When I stopped seeing every at once I kinda gave up," Mesa said. 
Although the distribution of the COVID vaccine has begun, Mesa predicts the pandemic will remain somewhat the same in 2021 but that people will start to care less.
 "I think people will start acting like they are invincible and try to go back to the way things were but I think there will be a need for significant lifestyle changes," Mesa said. "I also think that since people may be able to go out again, it's going to be like the roaring 20's all over again."
Technology
Despite the pandemic limiting the manufacturing process of products, technology in 2020 took a big stride for releasing products for the average at home consumer, according to senior Allan Perez. 
"Not only were the newest gaming consoles released but we also got products like VR headsets that don't need an external computer to use," Perez said. 
The computer savvy senior predicts in 2021, tech companies will ditch Intel for their computer processors and instead use processors from the company Advanced Micro Devices (AMD).
"AMD released processors that surpassed the performance of Intel's," Perez said. "Hopefully this year a lot of laptop manufacturers like Asus and legion will make the switch and produce better laptops overall."
Texans Football
2020 was a less than ideal year for the Houston Texans football team. With a season record of only four wins and 12 losses, it left some fans with something to be desired.
"Overall I was not happy and thought we wasted a year," senior Max Barrocas said. "I was disappointed in the coaching and I'm glad they fired Bill O'Brien." 
Even though this season wasn't what Barrocas hoped for, he has some hope for the future.
"I think if we keep Deshaun Watson we will be just fine," Barrocas said. "If not, it's going to be bad. I don't think we will make the playoffs because the other teams in the division are better than us."
Fashion
Clothing and makeup trends are forever changing. According to fashion lover and senior Maya Anderson, 2020 was the year for a 90's comeback and preppy style clothing.
"I like the 90's fashion because I think the bright colors and extra accessories make outfits look really interesting," Anderson said. "I like preppy outfits because I think that type of fashion can look good on anyone." 
As for 2021, the senior predicts a rise in patterned fabrics and bolder eye makeup looks. 
"I think checkerboard print is going to become trendy because people have started to wear more patterns," Anderson said. "I also think graphic eyeliner is going to be more normalized because people our age have started to include it in their everyday makeup routines, including boys."
Video Games
One industry that may have been helped by the pandemic is the world of gaming. According to IDC data, the gaming industry will have made more money than the movie and sports industries combined. 
For sophomore Jacob McMorris, it was a great year for enjoying gaming products. 
"Some of my favorites were Modern Warfare and Among Us because they are really fun to play with friends," McMorris said. "However, I think the 2021 release of Call of Duty: Cold War will flop because the game did a lot of controversial things that people didn't like." 
Even with the release of a somewhat controversial video game, McMorris is looking forward to the new years gaming. 
"I think that the video games will be good, but 2020 set high expectations for 2021," McMorris said.
Movies
The entertainment industry took a hit due to the pandemic. Because of thousands of movie theatres closing, many movies were either postponed or released on alternative platforms like Disney Plus. This leaves movie buffs like senior Jada Mills excited for the movies and award ceremonies in 2021.
"The movie on Netflix, Ma Rainey's Black Bottom with Viola Davis and Chadwick Boseman is definitely going to win an award," Mills said. "I also can not wait for Black Widow and Venom 2. I'm really hoping for the other upcoming Marvel movies to be good too." 
However, the uncertainty of the ongoing pandemic still leaves the entertainment industry unsure of their capabilities for the future. 
"Right now they are slowly announcing new films that are supposed to happen, so it's kind of up in the air at the moment," Mills said.
Astros Baseball
For the Houston Astros, COVID-19 and a multitude of player injuries made the abbreviated season a rocky one.
 "They still battled and made a run in the postseason," baseball player and junior Aidan Reichek said. "It made me proud to be an Astros fan even after all the adversity from the sign stealing scandal." 
As for the upcoming season, Reichek said he is doubtful the Astros will be as successful as in past years. With the loss of key players like George Springer and Justin Verlander, the junior predicts a tougher season.
"We will see how the season plays out," Reichek said. "I don't think we will be as good as we have been but maybe we will surprise some people."
Politics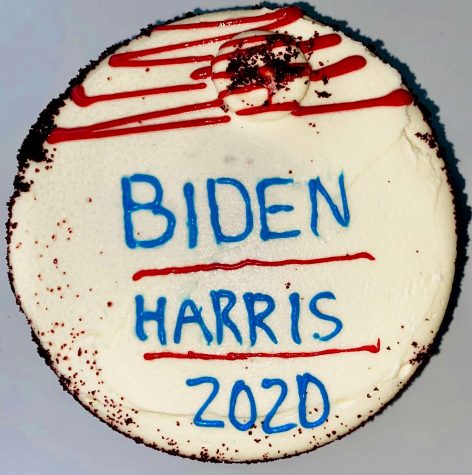 2020 became one of the most historic and unique years in politics. For the first time ever, American citizens participated in mail-in-voting, had a surplus of young voters and witnessed the election of the first female vice president. 
"I felt that at a certain point it got very toxic on social media," senior Ohad Tessler said. "Specifically when many people got cancelled for a simple opinion on both sides of the political spectrum." 
For senior Meredith Villanueva, last year's political climate was a heartbreaking one because of police brutality and overall division on human rights, but not one without redemption.
 "I think many people opened their eyes to their past ignorance towards minorities and became a lot more educated," Villanueva said. 
These seniors predict that 2021 may look somewhat similar to its predecessor, but remain hopeful.
"I'm really hoping people will slowly get their jobs back and more people will get the COVID vaccine," Villanueva said. 
Tessler believes a lot of change needs to be made. 
"There are many issues that still need to be addressed and will be throughout the next few months," Tessler said.