His parents didn't force the performing arts onto him, and he rejected theater during his childhood. He wanted to do something different from his parents, something different from the environment he'd grown up in.
His mom is a choreographer, and his dad is a director. They taught him music, made him memorize shows. In the car, they would always play show tunes, and even today, he knows the musicals and artists they were "in love with" in the 90s.
It wasn't until ninth grade that theater teacher Nathaniel Unroe realized theater was his passion.
"I went to see a show at the Alley and it was Dracula," Unroe said. "The design was based off of this design from this guy from the 70s. [It was] this really famous design and the performance was so incredible. I mean, incredible. That night, I was like, 'Yeah, that's probably what I'm doing the rest of my life.'"
Story continues below advertisement
After that, every night in high school, he would have theater rehearsals from 5:30 p.m. to 8 p.m., doing two musicals and four plays a year. However, when he got to college at the University of Houston, acting lost its appeal.
"I acted my entire life kinda here and there," Unroe said. "I did it in college as well as in high school. I was just kind of sick of it. I didn't want to have to study lines. When I first got to college, I was like, 'Oh, man, actors have to take care of their bodies. They have to be like an athlete. I don't want to do that.'"
Instead, another area of theater caught his attention.
"I had always been obsessed with the idea of the director," Unroe said. "Growing up, I had always been around a director. A lot of my favorite theater artists I always looked up to [were directors]. So I thought about doing that, and I gave it a shot."
By the first winter break of college, Unroe had started his own theater company called Theatre 66 with a collection of friends from high school and college. Together they built a dirt stage in his garage, putting on independent productions that Unroe calls "guerrilla theater."
"I didn't get opportunities in my college, so I was like, 'I would rather just do it than have to wait and assistant direct someone or stage manage,'" Unroe said. "I [didn't] want to have to take the steps that they were asking me to take for something that I didn't have time to do because I was an education major. By the time I would finish getting to my directing classes and getting to what I wanted to do, I felt like it would have been too late. So I just went ahead and made my own company."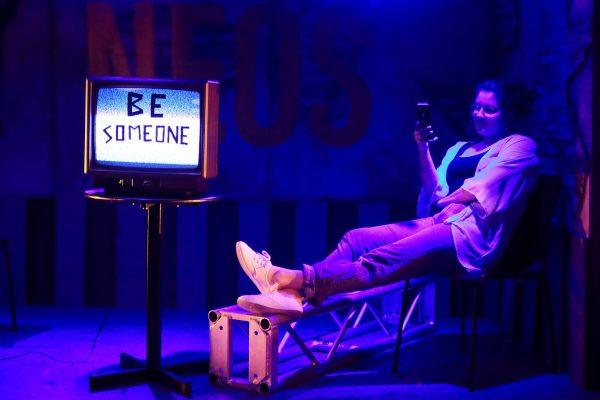 In two or three years, what started out as Unroe directing his friends out of a garage became a paid job for actors and technicians. He planned shows around the school year, with performances during summer, winter and sometimes even Thanksgiving breaks. Unroe particularly valued what Theatre 66 offered to the college students who were a part of the company.
"It wasn't necessarily about me getting the experience of a director, but also trying to create opportunities for other actors in the city of Houston who were in college with me and struggling with similar things like getting noticed in Houston," Unroe said. "Most people look at your college work and they don't necessarily think of that as real work. They think of the work you do outside of it. It was important that we all had something that we could take pictures of and that looked cool and that was something that you could show your future employer."
Even with his passion for directing, Unroe had planned on becoming a teacher since his senior year of high school. He majored in theater education in college and, according to him, it's not uncommon for professional directors, like himself, to also work in education. Unroe thinks the "natural growth" for his future is to teach high school students for six to 10 years and then get his graduate degree. His end goal would be directing professionally while teaching at a university.
"Educational theater is just as important as professional theater, if not more important," Unroe said. "As awesome as it is to be a part of a Broadway show, there's a lot to get the audience member to a Broadway show. There has to be a theater teacher that inspired them or to even give them a concept of what Broadway is. There's always someone who tells you, 'Hey, this is something to do.' That's the most important part of what we do: inspiring others. I really like to honor that part."
After teaching in Fort Worth for two years, Unroe moved back to Houston to teach at Bellaire, "his favorite" school that he has been a part of. Not only is it his favorite because of its environment, but it is also where one of his role models Cecil Pickett taught. Pickett, who Unroe considers to be "very inspiring," was one of the first theater directors at Bellaire. One of Pickett's students went on to become one of Unroe's directing teachers.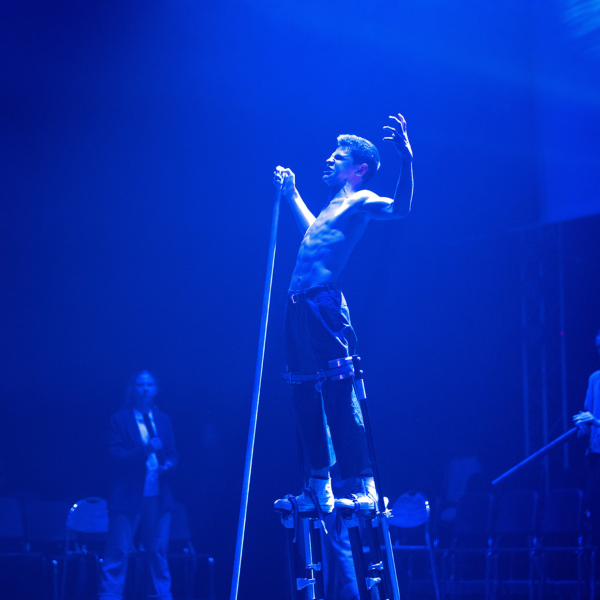 "Houston is very important to me, and to be in a spot where someone who I look up to has taught makes me feel like I'm helping be a part of this community and help[ing] create theater in this community, which is what I aspire to do," Unroe said. "I love the students. I love the area. I love Bellaire as a school."
Unroe now teaches theater I, tech theater I and JV theater production. Earlier this school year he directed his first show at Bellaire, "Romeo and Juliet."
"I thought that process was a lot of fun," Unroe said. "It was great getting to know [the students]. Y'all as a group here at Bellaire really inspired me to be better, and that is something that I was missing in my last school."
In his classroom and in the rehearsal space, Unroe only has three rules: be professional, be kind and be on time. He said if he imparts anything on his students, he hopes it's those three rules.
"I hope that you guys show up on time," Unroe said. "I hope that you guys work as hard as you possibly can and are professional. And I hope you guys take care of people in your life. Adulthood is not easy, and it's certainly not getting easier. But you know, for the little time that I get to know you guys, I hope you guys can see me doing that. And I hope that you guys can take that with you all."
He wants to show his students that it's okay to have insecurities. Even more: that one should run at them headfirst.
"Something I want students to know about me: I'm dyslexic," Unroe said. "I try to show wearing your insecurities on your sleeve so that you guys can be like, 'Oh, I have those too. I can do that.' It helps you live with it a little easier and love it, honestly. Because at the end of the day, your insecurities are you and you shouldn't shy away from them."
One of Unroe's JV theater students, freshman Regan Goosby, called Unroe a "great director" and a "great teacher."
"At the end, he wants us to become better actors and improve," Goosby said. "For 'Romeo and Juliet,' I didn't have a really big part, but he still made us feel included. He understands when we're tired or when we're going through something. He's there for us. You can come to talk to him and he'll be honest. He'll understand."
Sophomore Aiden Gross, another JV theater student, said that Unroe has helped him become "more disciplined" and give 110 percent in everything he does.
"I think acting can be applied to everything you do in life, and I think Unroe's teaching style has kind of pushed me in a direction of putting the time in to get what I want," Gross said. "Mr. Unroe is turning my passion into drive. You can really apply that anywhere in life: staying focused, and being open to just learning new things. Nothing's perfect, but if you put the time in, it will get better."
Unroe said that his ultimate goal is to give his students something they'll be able to carry with them through their life.
"At the end of the day, theater is awesome, but like, most of [the students] are not gonna do theater the rest of [their] life," Unroe said. "I have to teach you guys something that's maybe not as theater related, but maybe will help you guys get there, working on a team as a STEM major. Lord knows they need someone with some artistic abilities and experience."