The stage is set, a circle of chairs encased in darkness with the background saying Verona, welcoming the audience into the world of Romeo and Juliet.
Red Bird Productions produced William Shakepeare's Romeo and Juliet in the Bellaire auditorium from Oct.12-14.
The play followed Romeo and Juilet as they explore their newfound love for each other while feeling the wrath and hatred between their rival families.
RBP decided to have a modern take on Romeo and Juliet, with modern costuming that included floral shirts and tattoos. The Capulets and Montagues acted more like gangs and mafia than just rivaling families.
Story continues below advertisement
This was a nice approach, and I think it made teens more engaged in the performance. I know that if I watched Romeo and Juliet, I would probably fall asleep half-way through. But RBP's take on the play made it far more entertaining.
This modern rendition of the play also made it easier for me to understand, given that the dialogue is in Shakespearean. The actor who played Romeo, senior Glenn Carter, realized the difficulty the audience might face.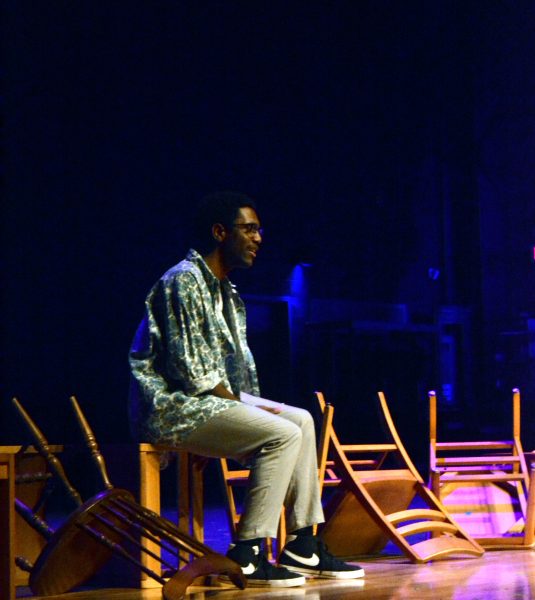 "I think because it [was] set in a more modern time and era, it definitely made it easier for the audience to understand." Carter said.
However, the costumes were hard for me to understand. The Capulets wore business casual outfits while the Montagues wore colorful shirts. Even though Juliet is a Capulet, she wore a colorful dress similar to Montague attire, confusing the audience.
But as Juliet's actor senior Samiya Ellis explained, Romeo and Juliet were supposed to wear similar attire to display their connection.
"What was most important is that me and Glenn were meant to match up," Ellis said. "Our patterns were the same, just like different colors. And we're sort of like the same color family of sorts."
The costuming was a risk that the director and costume designer took, but that was not the only one. The whole play is considered experimental because of new practices never used by RBP before.
The new theater teacher Nathaniel Unroe is behind this new experimental theater style. He was able to test this style out in Romeo and Juliet, the first play he directed for the school. He was inspired by directors across eastern Europe, like Ivo Van Hove, who use projections in their theater productions to elevate their actors' performances.
I didn't enjoy the projections, and I thought they were redundant, specially in the scenes where Romeo and Juliets reactions and conversations were filmed. But I do understand that they were needed to tell the setting so that the audience wouldn't be confused.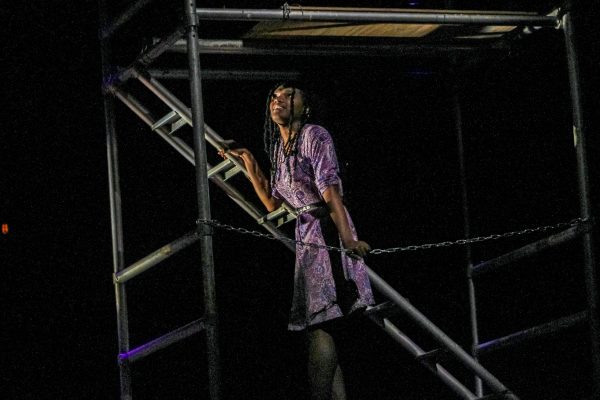 Unlike me, the cast members appreciated Unroe's use of projections. Sophomore Helen Truitt considered them unique and thought that they elevated the performance.
"I thought it was innovative," Truitt said "I felt like it added more [to the play] because the plan was kind of bare already. So I feel like having the projections and having good acting and everything sort of contributed to it."
The limited set of chairs was another one of Unroe's creative choices. It helped simplify where scenes took place, because this set was so simple that cast members thought the transition from different scenes would be difficult.
"Some things like the projections and the chairs, I thought originally, that's going to be impossibly hard to do especially since we have a big cast and have to train them all [for] their transitions," Ellis said. "And again, in the end, it all worked out great."
Unroe's directing is different from what members of RBP have been used to in the past. Many found it challenging but were satisfied with the results of his ideas.
"I think he did a good job," Carter said "I will definitely say his directing process was very different from what we're used to, but I think it challenged us and it ultimately helped us execute his vision better."