All star ending
The electrifying cheers of the crowd enveloped her, mingling with the rush of adrenaline as she remembered the victories and challenges that defined  her extraordinary journey. 
Senior volleyball star of Bellaire High School, Sveva Munneke, took her place on the court for the final time to spike the ball, ready to represent her school in the highly-anticipated HISD all-star competition, where several other students from different schools came together to compete.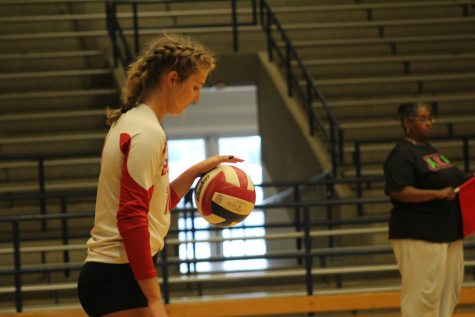 "It feels exhilarating to stand here, representing my school," Munneke said. "Beyond the fierce competition, playing alongside the other talented girls was an incredible experience. It provided me with a unique vantage point, allowing me to see the game through their eyes."

The game held more than just intense competition for Munneke. She found herself filled with esteem and respect for their talent and commitment.
"There's still good competition out of HISD," Munneke said. "I used to think Bellaire was one of the only top-tier schools, but witnessing the impressive performance of the opposing team changed my perspective entirely. They pushed us to our limits."
Throughout her high school volleyball journey, Munneke has amassed many cherished memories. However, the exhilaration of winning the district championship holds a special place in her heart, a testament to the bond she shared with her teammates.
"My best experience with Bellaire's volleyball team was winning districts and having fun with my friends," Munneke said.
Munneke now has set her sights on a new chapter, pursuing her passion for volleyball at the collegiate level. Her determination and skills on the court have earned her a spot in Santa Clara University's Division I beach volleyball program.
Although Munneke's all-star journey has reached its high school ending, her teammate and junior varsity player Alexandra Ryans said she's elated and proud of what Munneke has done.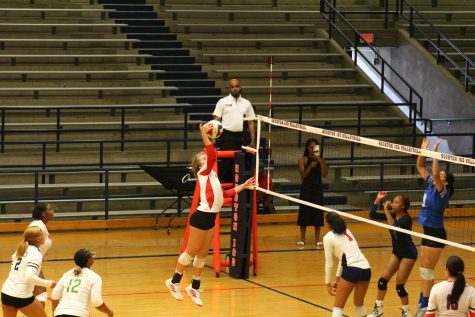 "Knowing that she would be rewarded for all her hard work this past year and over the past four years made me feel great," Ryans said.
Munneke's influence transcends the boundaries of the volleyball court, as she becomes a beacon of motivation for Ryans not only in volleyball but also in life.
"Sveva motivates me by pushing me to be the best volleyball player and constantly showing me areas where I can improve," Ryans said.
With Munneke's graduation approaching, Ryans admits it will be difficult to see her leave. However, she remains optimistic about their friendship.
"It's hard to see her graduate next month, but I know she will be off doing things that she loves," Ryans said. "I have confidence that, despite our distance, our friendship will remain strong."
Sophomore junior varsity volleyball player Bentley Sloan also finds herself motivated by Munneke's presence on the team.
"She motivates me a lot into becoming a better player," Sloan said. "Sveva is committed to play D1 beach volleyball, which is beyond impressive. Watching her play is fun and exciting and makes me want to get onto the court."
Another teammate, sophomore Caitrin Tan, who looks up to Munneke as a source of inspiration, anticipated watching the HISD all-star game.
"I think I first heard about the all-stars game from one of my teammates," Tan said. "When she mentioned Sveva would be playing, I knew for sure that I wanted to go. Sveva is someone I admire a lot, so I was happy and proud that she would be playing and representing us at the all-stars."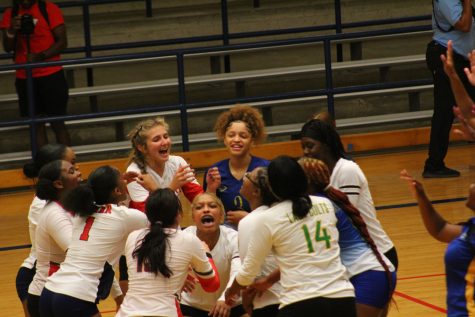 As the final whistle echoed across the court, marking the end of Munneke's high school volleyball career, her teammates couldn't help but feel a sense of admiration and gratitude. 
As she steps into the next phase of her journey, representing Santa Clara University, Munneke takes pride not only in her accomplishments on the court, but also in the lasting connections she forged with her teammates. Her final game served as a testament to her dedication, skills and the unwavering support of the Bellaire community.
"I appreciated everyone for coming out to the all-star game," Munneke said. "Not a lot of people show interest in volleyball, so it means tons when people come out to support. For the future generation, I would say volleyball is just a game at the end of the day. Just enjoy the game. You don't know when it will be your last, and you don't want to regret anything."