A love letter to Bellaire: how freedom spurs greatness
Despite breakdowns, late-night study sessions, and pure exhaustion, I have learned more this year than any time in my life. As my junior year comes to an end and my brain is not filled with US History facts and Statistics equations, an idea has begun solidifying in my mind.
Before I entered Bellaire, I always thought of it as a random public school that I would inevitably end up at because I wasn't good enough to go to HSPVA. Freshman year, I immediately noticed something different as, for the first time in my life, I felt interested in what I was studying. Still, I didn't appreciate Bellaire because, in a typical freshman mindset, my judgment was clouded by Pre-AP Geometry and World Cultures assignments.
As soon as I had adjusted to the craziness of high school, all that I had come to know was ripped away from me that Friday before spring break when we were suddenly thrust into online school.
While going through their own struggles, Bellaire teachers made accommodations (like allowing us to turn in assignments late) because they understood how much the pandemic had taken a toll on the student body.
Teachers like Mrs. SegalDeLaGarza had us do yoga on the first day of classes and always asked how we were feeling. During a time when I only talked to my family and video comment sections, real human interaction, that showed that there were people out there who cared about me, was invaluable.
Sitting by myself all day at home gave me copious time to think, and I began truly understanding what made Bellaire different.
Bellaire trusts its students.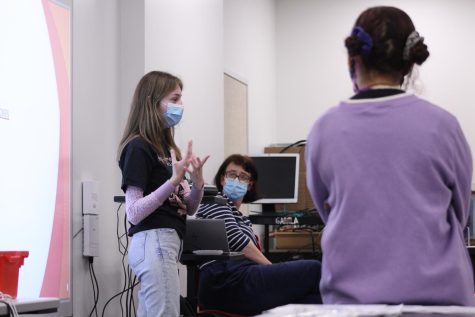 The freedom that Bellaire gives its students is the reason why we have a record-breaking number of valedictorians, some of the best teams in the district, and a wide range of clubs catered to our diverse study body.
This idea was made clear through my work starting climate education clubs in other schools. One school didn't have an extended lunch period like ours so clubs could only meet on Fridays. This left little room for new clubs as students generally had to choose just one.
At another school we encountered, clubs had to fill out a long, tedious form with plans for the first 10 meetings. Although I understand the idea of making sure each club is organized, this requirement may scare away students who want to bring a new passion to the school. The individuals I was trying to help start a club weren't able to complete the application in time and now must wait until next year.
Contrastingly, at Bellaire when I had tried to start a club, it was a smooth process. Although past the deadline, Mrs. Chapman, the club coordinator, told me I could start having club meetings and simply apply in the spring to make the club official. Why? Because Bellaire trusts us which then allows students to more easily make new friends, explore interests, and of course gain leadership positions for college applications.
In addition to the leadership of Mrs. Chapman, teachers who are happy to sponsor clubs, and administration who lets us use areas like the LGI and auditorium for events, one of the biggest reasons why clubs are so successful at Bellaire is because of Cardinal Hour, one of the best features at our school.
For me, Cardinal Hour can be a godsend.
After a long Precalculus test, it is time to decompress before my afternoon classes. When I have work after school it is a time for me to do homework. Of course one of my favorite uses of Cardinal Hour are club meetings like Feminist Club where we can have extended discussions about important topics.
In addition to the surface-level benefits, I believe Cardinal Hour also contributes to a culture at Bellaire that had taken a back burner during COVID-19. It shapes what makes this school outstanding: trust.
By allowing us to spend Cardinal Hour however we want, the administration shows its students that they trust us. This allows the student body to then respect the administration.
Besides Cardinal Hour there are many other areas where trust is shown like the lax-dress code allowing for increased self-esteem or how off-periods allow students to have a life outside of school like creating projects to end food poverty in the city.
Bellaire is not perfect by any means, but I wouldn't trade it for anything and as our school goes through a time of change, I ask that we all remember what makes Bellaire great.
Leave a Comment