Principal McDonough to retire after 10 years of service
The beloved principal has been under investigation by HISD for six months
After 159 days of temporary reassignment, Principal Michael McDonough has announced his plans to retire, effective Jan. 1, 2023. 
HISD School Board members will vote on the "resignation and full final release agreement for Michael McDonough" during its closed session this Thursday.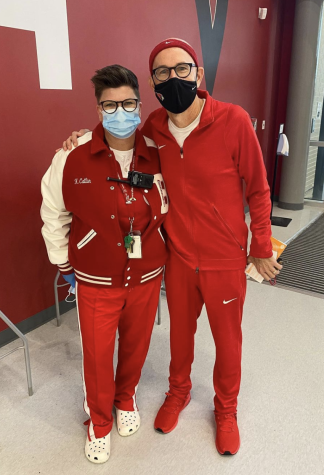 McDonough, who has served as the principal of Bellaire High School for 10 years, has been the subject of an investigation into "allegations of failure to adhere to district policy" for six months.
Under McDonough's leadership, Bellaire has consistently broken records for its number of valedictorians graduating with a perfect 5.0 GPA. During the pandemic, McDonough uploaded 46 daily morning announcement videos for students where he answered questions, played skits, and promoted school spirit.
In a phone message sent out to parents and members of the Bellaire community this afternoon, HISD, on behalf of acting principal Dr. Delesa Franklin, announced the district's plan to hire a new principal.
"The process of identifying candidates and selecting a new principal will now begin," the statement read.
The district will hold a public meeting on Oct. 17 at 5:30 p.m. in the auditorium.
"During this meeting, you will learn about the district's process for selecting a new principal and will be able to provide your feedback on the qualities you would like to see in a new campus leader," the automated communication stated.
This announcement comes five months after Bellaire students held a walk out in protest of McDonough's reassignment.
Over the past few months, HISD has provided little information in regard to the investigation into McDonough, citing that details could not be divulged due to the "personnel nature of the matter," according to an email statement from the district's press office.
Late last month, Bellaire PTO reached out to HISD Legal Services and obtained invoices indicating a sum of $69,399.80 paid to private law firm Butler Snow by HISD to handle McDonough's investigation.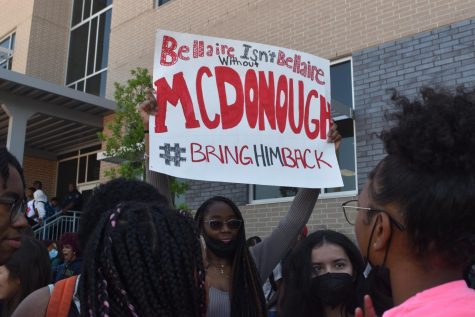 The largely redacted bills, which span May to July of 2022, document a large portion of HISD funds going toward travel expenses for two investigating attorneys from Tennessee.
The PTO is awaiting response from the district regarding a further request for all Butler Snow invoices in August and September.
HISD did not immediately respond to a request for comment about McDonough's retirement or the Butler Snow invoices.
This is a developing story. Major updates and related coverage will be reported in subsequent articles.
View Comments (2)